Grow your Business with Results Orientated Digital Marketing Strategies
A digital strategy considers every element of your businesses product or service and target audiences to develop a digital roadmap, offering actionable strategies and benchmarks to grow your business online.
Without an underlying strategy, businesses run the risk of wasting advertising spend and getting left behind by their competitors. As we move into an increasingly digital environment, a digital strategy is becoming essential for success.
If you're looking to work with an expert team to audit your existing marketing and develop an end to end digital strategy designed to drive online growth, we can help.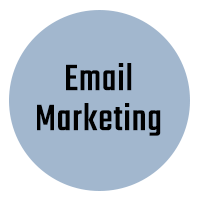 Our Digital Strategy Process
Our Digital Strategy Process
Yes, once your strategy has been developed, it is yours to utilise. Whilst many of our clients choose for us to deliver the strategy, others deliver it using their own resources, using us to support their in-house team via consultancy or tailored training as required.
We have created and executed digital strategies for a wide range of businesses across different sectors, take a look at our case studies to see some of our work.
Above all, a clear and well thought out digital strategy will help you meet your business goals, whether that is to increase brand awareness, drive traffic or generate sales and leads.
Your Own Account Manager
Who will work with you to develop and implement all activity and co-oridinate with any external agencies as required.
Tailored Service Offering
We don't take a cookie cutter approach and ensure we make the time to know your business in and out.
No Lengthy Contracts
We don't want to tie you in, we ask you to commit to an initial 3 months followed by a 30 day rolling contract.
Transparent Pricing
You will know exactly what you're getting for your budget and what is used on your campaigns.
Get in Touch
Let's have a no obligation chat to find out how we can help you achieve your business goals.
YOUR VISION. OUR EXPERTISE